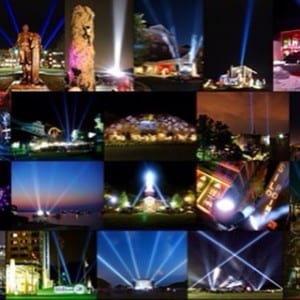 LOOK FOR THE SEARCH LIGHT
AND FREE PARKING IN OUR OUTDOOR OR INDOOR LOT!
Bennett's Curse Haunted House is a major event, people from all over the region and from all over the country visit us every year!
To better help guests locate us at our new awesome location just steps away from the M&T Bank Stadium
– 791 West Ostend Street – Baltimore, MD 21230
 Simply look for the searchlight and turn in at the corner of our large parking lot.
We offer FREE PARKING and security in our well lit fenced in lot.
Nothing says "major event" like a searchlight, temp your fears TONIGHT before the long lines to come!!!
As with any event Please be smart and DO NOT leave any personal belonging or valuables in your car.
Bennett Entertainment LLC, Bennett's Curse Haunted House officers and employees  cannot  be held responsible for loss or damages to your car.
---