Dates, Hours & Events
See below for a list of our special events in 2019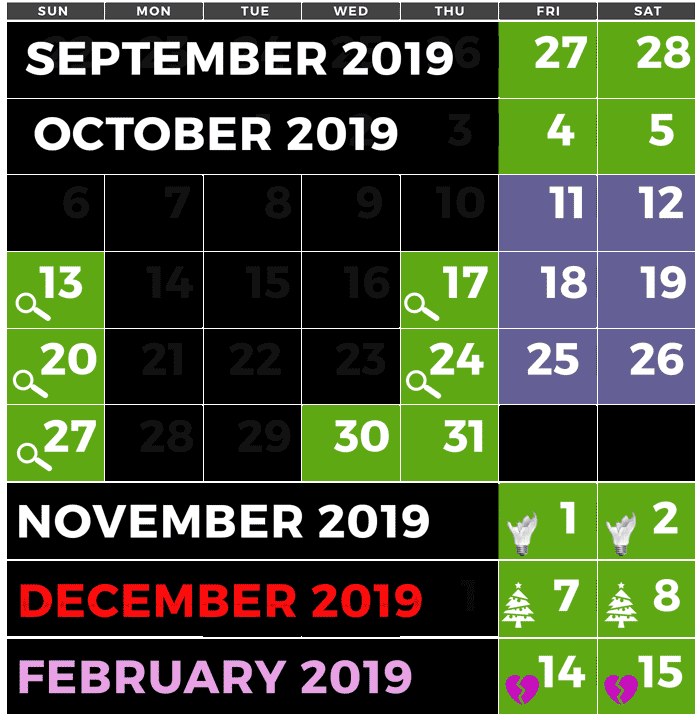 The last ticket is sold at the advertised closing time. Box office opens at the advertised time but the attraction may open up to 30 minutes later. Purchasing tickets online saves on your wait time for entering the queue line. Open dates and times are subject to change without notice. Check our website News link  or our facebook page for any updates about closings/date changes. The hours listed are only for the ticket window sales. The attraction will stay open until either the last customer leaves Bennett's Curse safely, or they become trapped there forever, whichever comes first.
Demon Baby Scavenger Hunt
Select Thursdays & Sundays in October 2019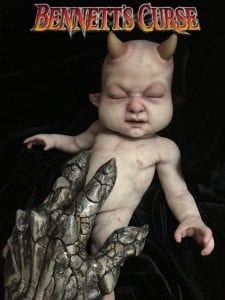 Back by popular demand  for 2019, the Demon baby Scavenger Hunt will take your Haunted House to the next level! A "cute" but terrifying demon baby has taken refuge hiding amongst the many monsters and creatures inhabiting Bennett's Curse Haunted House. On select nights this season, challenge yourself in the ultimate game of hide and seek and try to find the mischievous spawn of the Underworld . If you are lucky enough to find him, you'll win some cool prizes, and not to mention bragging rights amongst those in your group!  Please note this is a fully functioning haunted house tour with an added demon baby scavenger hunt search.  It's your choice if you wish to stay immersed in the haunted house experience around you or to challenge yourself to see if you can find the elusive demon spawn.