Bennett's Curse is filming a movie documentary in the haunted house. Do you want to still experience some of the legendary Bennett's Curse Haunted House in action this season? We are looking for extras to be filmed as guests in the haunted house for the project. Anyone interested in serving as an extra will need sign a video release/waiver to be a part of the action. To Fund the project we are seeking a donation.
If you are interested in participating please email [email protected]ettscurse.com.
This is an exclusive one in a lifetime opportunity you won't want to miss.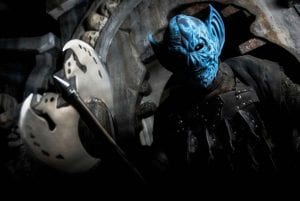 ---