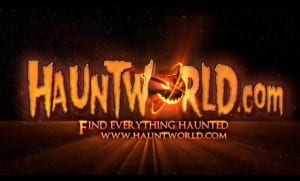 Check out this video
Bennett's Curse #7 Hauntworld.com
highlighting Bennett's Curse as the 7th Scariest Haunted House in the World from Hauntworld.com. We are honored to be ranked along with so many other of the nation's most elite Haunted Attractions!
This is our final full weekend for this year and only 6 nights for this Halloween season. November 6th-7th the Legendary Medieval Underworld goes LIGHTS OUT for our Flashlight Fright Nights. These dates are VERY popular and we are proud to be the original and scariest "Lights Out" ranked #1 Scariest Most Terrifying in the DMV!
We also have our all new "Krampus in the City" show for 2 nights only December 4th-5th. That will be your final time for 2015 to experience Bennett's Curse Haunted House and your only chance to have your FREE digital photo with our terrifying movie quality Krampus creature. It's the perfect unique family or friends Christmas card photo op! Ticket will Sell Out for this "Must See" event!
Bennett's Curse Haunted House – NEW LOCATION!
791 West Ostend Street
Baltimore, MD 21230
We are open this weekend.
Thursday October 29, 2015 7-10pm
Friday October 30, 2015 7-11pm
Saturday October 31, 2015. 7-11pm
Sunday November 1, 2015 7-10pm
As always don't forget the first hour or first 100 guest purchasing a full price admission at the gate get a FREE limited edition logo t-shirt every night!
Buy Tickets Now!
Bennett's Curse Tickets
Twitter: @bennettscurse
Instagram: #bennettscurse #bennettscurse2015
Website:
---